Qualified Bee Rescue and Removal
We remove bee hives from roof edges and soffits, interiors, exteriors, sidings, trees – wherever bees call home.
We'll Bee Right With You!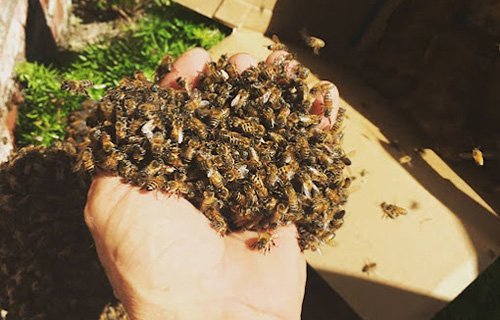 Eco-friendly
Bees are rehomed to hand-selected beekeepers who know how to give the care needed for the hive to live happily ever after.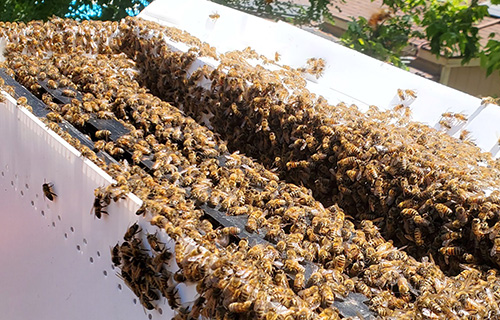 Residential & Commercial
Complete service, from extraction to repair of exit/entry holes. Professional, courteous. Owner/operator.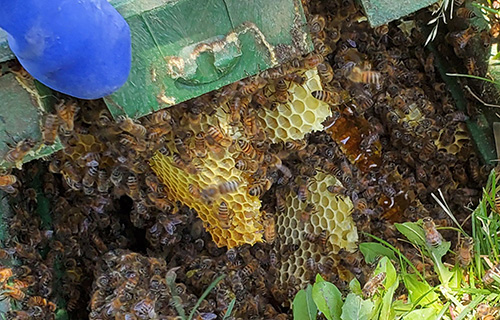 Free Inspections & Quotes
All bee hives and structures are different. Hives are larger than they seem. Quotes include minor roofing and structural repairs.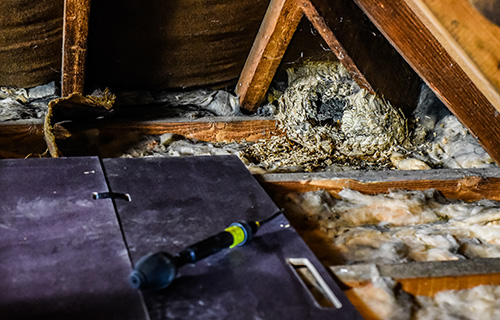 Wasp Extermination
Safe, non-toxic removal of yellow-jacket wasps and hornets. Protect your family from harm from the real pests.
Servicing all of Southern California.
LA County, Orange County, and San Bernardino County.
Frequently Asked Questions
I have a large hive of bees in my roof space. Is it too late to remove them humanely?
Removing an established hive from inside a wall or roofing structure can be difficult, but it is not impossible. I have access to a boom lift and scaffolding, so every job is safe for all involved. I will also repair any holes made to extract the hive and ensure the queen bee is left behind to create another colony. No job is too big or small, as I have a team of qualified contractors to call on. 
Removing bees and wasps is always best left to a professional. Call Eli the Bee Guy, and I will come over and sort them out for you.
How long does it take to remove bees?
How long it takes to remove bees from your home depends on how long they have been there and where they have chosen to call home. A swarm that has arrived recently can be safely contained and removed within a couple of hours, but a colony that has created a home will take five to ten days to rehome completely. After rescuing as many as we can, we will leave a "bee box" in place for the bees to move to and will collect once we know the bees have begun to make a new home inside it. It may take time, but it is the safest and most humane way of removing bees from your property. This method of collection ensures the bees will not return. 
Call Eli the Bee Guy when unwanted bees come a-knocking on your door. Friendly service guaranteed.